AMRO – Art Meets Radical Openness – Research Lab
AMRO Research Lab is a long-term research process that runs every two years by a group of artists, activists, scientists and hackers from the association's community. The research is characterized by a strong interdisciplinarity and combines critical theoretical reflections with the practical approach of the hacktivist community. The laboratory focuses on a specific research topic, which is investigated through a series of different artistic projects and interventions. The projects included in this submission are new productions that highlight specific characteristics of the chosen theme.
2019-2020 participants of the Research Lab are the media artist and freshwater ecologist Christina Gruber and the multimedia artist and Internet hack activist Antonio Zingaro. They will work with servus.at curator Davide Bevilacqua and the servus.at community on the environmental impacts of the Internet infrastructure and the "green" trends that are emerging in the marketing strategies of the largest Internet companies.
Following an intensive research phase, two interdisciplinary workshops are planned for autumn 2019 and winter 2020, in which the participants will jointly experiment and produce electronic objects, digital artefacts and interventions in public space. These results will be included and presented in a final exhibition of the AMRO Festival 2020 Program.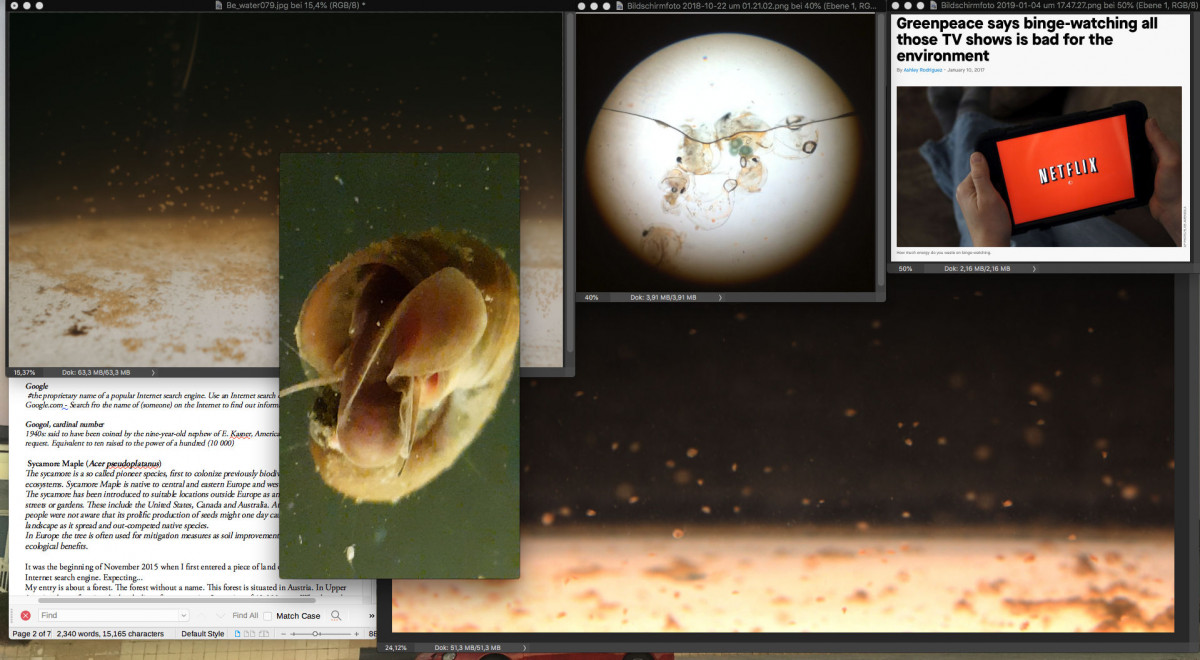 Conceptual framework of the Research Lab 2019
Cloudy Ecologies, Climate Change, Eco-Activism
Both the digital and the analog world are based on water. For the digital cloud – a network of servers – water is needed to ensure fast streaming times, cool data center servers and supply power. The water required for this process is collected, heated, cooled and returned to the water cycle, which affects it.
On 15 March, students from around the world raised their voices against climate change, an impending crisis that politicians seem unable to see. The subject of Greta Thunberg, a 16-year-old girl who demonstrates every Friday in front of the Swedish Parliament and calls on the government to take immediate action to end the climate crisis, is becoming increasingly important.
Yet it is not only civil society that is becoming sensitive to the environment. In recent years, large companies have also concentrated on adapting their products to a "greener" approach. This is particularly evident on supermarket shelves, where products are increasingly labelled as "without palm oil", "55% less fat", "packed in biodegradable plastic" and finally "vegan-safe", which appears on obviously vegan products such as rice. Unfortunately, these marketing habits not only refer to environmental activism, but could also be described as practices of "green washing", a form of propaganda that uses "green marketing" deceptively to promote the perception that an organization's products, goals or policies are environmentally friendly.
However, what is still not discussed enough is that the digital world and much of the Internet also emphasize their "greener" approach. The big giants of the web invest millions of dollars in "100% green data centers", making them look much more respectful of the environment.123 What is forgotten, however, is the omnipotence and monopoly that they themselves exercise and that their business models often do not correspond at all to an idea of sustainability that they claim to support: more data = more electricity, more heat, more CO2 …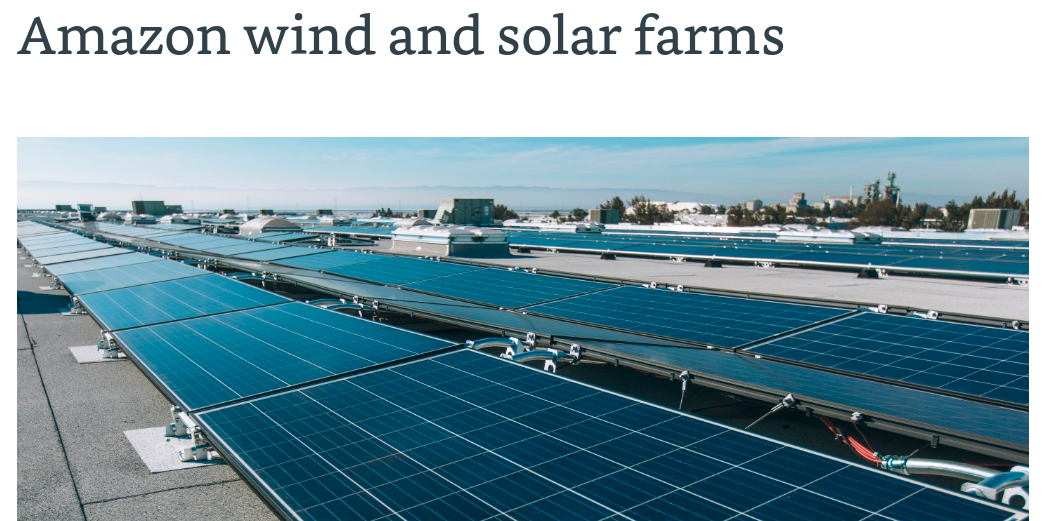 The idea of the cycle
How can everything be connected when we are so disconnected and yet constantly online? All-is-in-crisis mode lets us constantly feel that time is running out. We are on the verge of mass extinction and have never felt so stressed before. How can we keep up with our social lives, update our Instagram accounts, and definitely post more stories – more stories!
The water cycle is an ambiguous and perhaps overloaded concept, as is sustainability. How are we all connected, and are we really? Can a data center help us understand the deep relationships between ecosystems – on Earth and in the Cloud? And are there any? Or is it just another very well told story? Scrolling through the essentials of online marketing storytelling seems to be the next big thing. Without a story, your product won't sell and at every corner there are experts to help create these masterpieces of craftsmanship. But don't forget to be sustainable: #thereisonlyoneearth #savetheclimatenow #climatechangeisreal!
In order to restore personal freedom, activist groups proposed to cut the water supply to the NSA's Utah data center in 2014. This statement is the starting point for a new perspective on our online activities based on the use and distribution of water.
"it shows that, despite all of our technology and money, when we destroy a natural system,
it's virtually impossible to get it back. In a sense, we're building a failure…" – Mark Dion
AMRO Research Lab 2019/2020 focuses on these topics. Based on the collection of examples of digital greenwashing propaganda, the attempt to recognize them and thus avoid them, and to dig even deeper and collect data in the local area. One example in particular: the use of water in so-called "green data centres".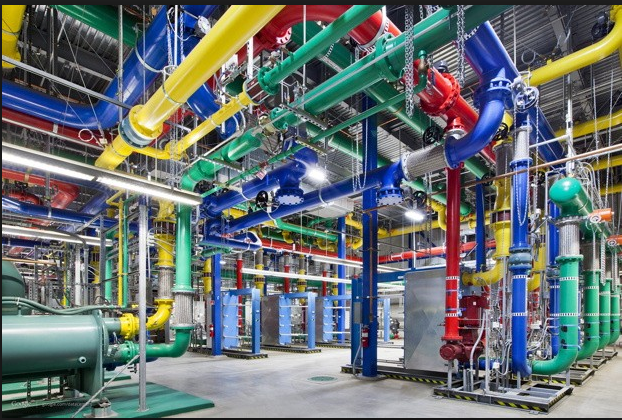 The key questions are: Which effects do these material changes of water have on the ecosystem? How can we rethink the balance between the human needs of technology and the resources available in nature?
Through conference visits, residencies and exchange with experts of different fields we aim to obtain comments, feedback and further input on our theoretical construct and practical research results. We will present the results of our artistic research at the RIXC conference in Riga, Latvia. Furthermore, we will use a three-week residency in Cyprus for further research.